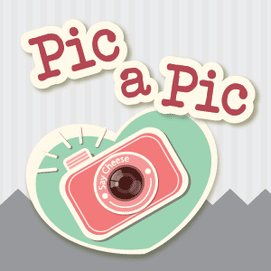 The cross-platform mobile social gaming company Bionic Panda Games were founded in March of 2010, and were started by Mike Jimenez & Charles Hudson along with a staff of ten other employees. Although not strictly a game, they created the PicAPic Camera, a fun way for users to decorate the photos from their mobile phone and Facebook, with the advantage of making them more entertaining and interesting.
With the PicAPic Camera the user could add interesting stickers, decals, captions, and animals along with other cool fun decorations to their photos, and share all of them with their Facebook friends, quite a neat concept indeed. PicAPic was claimed to be more than just a photo app for photo editing, it would also keep track of how popular each individuals photos were, as they were being shared, with its own exclusive "Love" feature.
As love was accrued for photos the more access users would have to additional cool content. This was only available to those whose pictures utilized its different features to stand out more than others. The idea was to unlock new content whilst becoming an expert with the app.
With any new creation it is important to establish a buzz in the marketplace as quickly as possible. Things that capture the imagination take off quickly, and it's now well accepted that social media plays a big hand in how well something like PicAPic or Aqua Pets from Bionic Panda Games. Simply put, if folks love something and think its really cool, they'll spread the word and tell others about it.
Word of mouth advertising or social networking as it is now called, is the quickest way to get something out there, so one can only imagine if their attempts to market the PicAPic Camera faltered, their product was not unique enough to inspire enough people to tell their friends. Then there's technical issues that were raised by 15% of the users, like the games they developed, it appears they all came with some kind of problem. Unfortunately, yet another untimely death of another social gaming product was experienced.